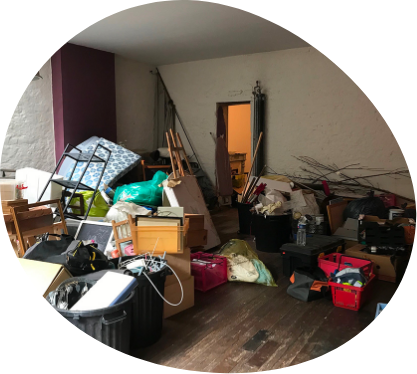 Make the task of emptying your premises easier than ever before.
A large majority of us own property that we no longer have the use of, thus encumbering our spaces. The storage room helps you to remove all the objects that are no longer used. The storage room is suitable for businesses and individuals.
KEEWEEMOVE works in your commercial premises, attic, garden, cellar to help you empty space and restructure. Our teams have the equipment they need to carry out their objectives in a meticulous manner.
It allows you to free up space for your business premises or your home.
You indirectly contribute to the protection of the environment by recycling waste.
Our teams can perform a sort that allows you to reuse objects.
Our teams can perform a sort that allows you to reuse objects.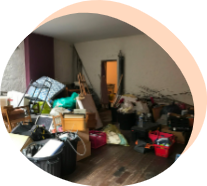 OUR SERVICES
Our specialists transfer your goods in complete serenity
ATTIC / CELLAR
We offer you riddance to reorganize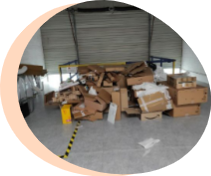 ANNEX / WAREHOUSE
Move inventory quickly without disrupting your business operations...
ARCHIVE DESTRUCTION
Safe and compliant disposal of your archives in accordance with current regulations.
DIOGEN SYNDROME
Deep cleaning of houses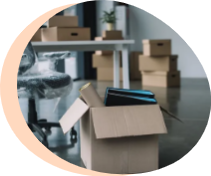 Company
KEEWEEMOVE offers a multitude of services for businesses
KEEWEEMOVE has all the necessary arsenal to declutter your spaces in the best conditions. We guarantee you respect for your commercial or residential environment. We assure you of a work done in accordance with the security standards in force. Likewise we tirelessly ensure that our customers are perfectly satisfied and confident, we are committed to providing you a quality service.
The riddance has always been stressful and tiring, KEEWEEMOVE has an experienced team that takes care of the process from start to finish, so you can focus on other aspects of your personal and professional life. We also help protect the environment by re-using and recycling your items in accordance with environmental regulations and policies. KEEWEEMOVE saves you time and offers you a storage room service at a reasonable price.

Cédric Pontet

Very efficient and polite, the delivery men were particularly careful not to damage the furniture we made delivered. Great service for a reasonable price
Florence
Nicolas-Trevidic

Thank you again for yesterday's delivery! not only did you ensure with a smile, but it is also english-speaking. A big plus! Btw, I'll call on your services again! See you soon
Cédric Pontet

Very efficient and polite, the delivery men were particularly careful not to damage the furniture we made delivered. Great service for a reasonable price
Julia Furtado
de Barros
They were awesome. Very punctual and careful with all the furniture! Every time I had a question, they were very responsive. They sent me pictures of everything and it was a very quick process! I highly recommend it