FOR A MOVE OR BEFORE SELLING THEM,
ASK KEEWEEMOVE TO DISASSEMBLE YOUR FURNITURE IN YOUR PLACE QUICKLY AND CHEAPLY.
Disassembly and assembly is designed to make your life more peaceful, they are not just about disassembling and assembling furniture.
Our services are offered to businesses and individuals to meet their personal and business needs. We provide you with a team of highly qualified professionals. Our experience gained during all these years makes it easier for you to reorganize your equipment, appliances and furniture.
Equipped with our sophisticated tools, the mission you entrust to us is carried out with agility and speed.
We offer you a range of services according to your needs:
A service offered for conferences, exhibitions, congresses etc.
KEEWEEMOVE offers a specialized service to help you move large objects safely.
Need to disassemble a piece of furniture temporarily during the construction period, our team is there to help you…
The usefulness of
disassembly and assembly
Disassembling and assembling is a saving of time and effort, this service allows you to disassemble and assemble your goods quickly in complete peace of mind at the new address. Our disassembly and assembly service reduces the risk of damage thanks to the skills and expertise of our professionals. This also saves you money, so you don't have to replace your damaged goods after a move.
For many years, we have constantly ensured that every service is ideal and that our customers are satisfied. That's why we use all the necessary means to accomplish your projects. KEEWEEMOVE is committed to providing a quality service, respecting your space, your goods as well as the disassembly and assembly steps without risk of damage.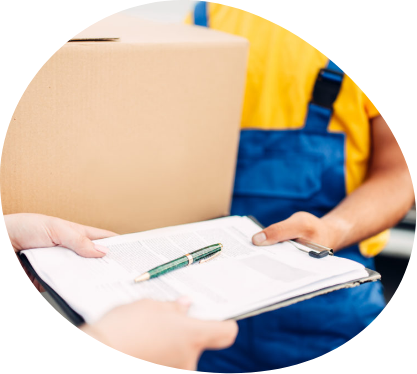 The adventure of our services
does not end there

Cédric Pontet

Very efficient and polite, the delivery men were particularly careful not to damage the furniture we made delivered. Great service for a reasonable price
Florence
Nicolas-Trevidic

Thank you again for yesterday's delivery! not only did you ensure with a smile, but it is also english-speaking. A big plus! Btw, I'll call on your services again! See you soon
Cédric Pontet

Very efficient and polite, the delivery men were particularly careful not to damage the furniture we made delivered. Great service for a reasonable price
Julia Furtado
de Barros
They were awesome. Very punctual and careful with all the furniture! Every time I had a question, they were very responsive. They sent me pictures of everything and it was a very quick process! I highly recommend it